It was an online meeting with a friend and I was sharing my screen. He saw a couple of tabs open and one of them was Grammarly. Surprised, he went like "Why are YOU using Grammarly?"
What he didn't see was, in fact, in another tab, there was a whole host of other writing tools open. #lol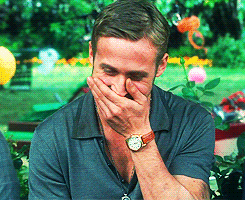 He's my friend so his question to me was blunt but out of curiosity, "You're a writer. Do you need tools? And Grammarly?" I don't know where Grammarly got its bad rep from. It's probably from all the annoying ads we are seeing on Youtube.
But my answer remains a resounding 'Yes', BECAUSE I am a writer, all the more reason I need writing and editing tools. I don't have an editor. The tools ARE my editors…of sorts.
So, here's the question I am going to answer today:
"What are the best writing tools I use to create and publish content"
Here's the answer if you're in a hurry.
ANSWER:
Grammarly
Prowritingaid
Wordhippo
Giphy
Pixlr
Canva
Unsplash/Pexels/Freepik/pixabay
Rhymezone
Thesaurus
Youtube
Giphy
Emojipedia
AnswerThePublic
Google Trends
Quora
and also my own personal compilation of power words in a Google Sheet. If you've got some time to read a little bit more, hear me out.
Why Would Writers Need So Many Tools?
We, content writers, have a whole barrage of tools we use to make the content we write more interesting. Creating content is no longer just about knowing how to string words together and make sense.
It's not even about being able to churn out the most powerful SEO content ever! It's about making the content we write more interesting, more relatable. It has a story, an angle, is memorable and strikes a chord.
And that, my friends, is why we use these tools.
So, if you're curious about the kind of writing tools I use almost everyday, let me answer a few questions for you. You can discover and try them out for yourself.
Bear in mind, it's no guarantee that it will rock the world or help your content appear on the 1st page of SERPs. What I can say is that it will make your content better and more interesting.
What Writing Tools Work Best for Me?
I've listed down some of the tools and sites that I use for content creation above so, explore them for yourself. What works best for me may not work out to be the same for you.
Every writer is different but I encourage you to go ahead and try them out.
But here are my justifications:
1 – Grammarly and Prowritingaid
No matter how good you are as a writer or copywriter, you're bound to make mistakes. It's embarrassing. I use these tools to root out those mistakes. Although they're not full proof it does its job.
There are times when I write on Google Docs, which already has its own grammar tool, run the article through Grammarly, Prowritingaid, and Hemingwayapp, have an assistant and an editor run through it again with a fine-tooth comb, I STILL end up with errors!
It drives me nuts.
2 – Wordhippo, Thesaurus, and RhymeZone
Writing drains my brain.
So, Wordhippo, Thesaurus, and Rhymezone give me alternative words or rhyming words I can use so that I don't keep using the same words over and over again.
Tools like RhymeZone are also great for copywriting. You know when you're trying to get clever with a headline with rhyming words? Yeah, it works wonders. 
3 – AnswerThePublic, Adwords, Quora, and Google Trends
These tools give me insights into the kind of answers people are searching for online.
Sometimes, when I sit down to write an idealistic 'power piece', I find myself spitballing or going on and on, spiraling further away from the main topic. With these tools, I pull out questions people are most curious about. I then draft out a possible answer piece that resonates with users.
Of course, I would want to watch out for trends because…it pays to be on top of the game. Adwords has a keyword research tool you can use to find keywords people are searching for, be it on a browser or mobile. The tool can be used for content writing, not just ad bidding.
4 – Youtube
People forget that Youtube is an amazing place to find answers, ideas, and resources!
One example would be this video from Banklinko (one of my absolute favorite sites) where the Brian Dean team outlined THEIR favorite SEO research tools. (https://youtu.be/u3Q-_A5lT7c)
There is tons of stuff on Youtube to help you get ideas!
5 – Giphy, Pixlr, Canva, Unsplash, Pexels, Freepik, Pixabay, Giphy, Emojipedia
Let's admit it, we word-people are not exactly the best people when it comes to visuals unless we're trained for it or have the experience.
First off, I use Unsplash, Pexels, Freepik, or Pixabay to find visuals, illustrations, or images to use for my content. Sometimes, to jazz things up a little, I would load up Giphy or Emojipedia to give the static pages more life.
Pixlr and Canva, on the other hand, are handy tools for when you need to tweak images to suit your website or other marketing material.
They are evolving all the time, adding new ways to help you optimize graphics and visuals for your social media, presentations, marketing materials, and website. 
6 – Plagiarism Checker by Small SEO Tools
Serious content creators are also serious about creating original content. Personally, I DETEST copy-paste work as much as I detest bugs and heights.
But it happens.
No, I don't mean I resort to copying-pasting tactics when I am in a rush (may lightning strike me if I do). It means, sometimes, what I write lacks personality and examples. So much so that it starts looking and sounding a little like some other article out there.
OR, if you hired someone to do your writing, drafting, or research, run it by the plagiarism checker to detect possible plagiarism in your content.
Conclusion
So, there you have it, a quick list of the tools I use as a writer whenever I am creating new content. 
There are also some amazing SEO writing tools, paid and free, recommended by Content Marketing Institute in the link above. Go have a read and see if any of them helps you streamline your content writing process or make your life easier.